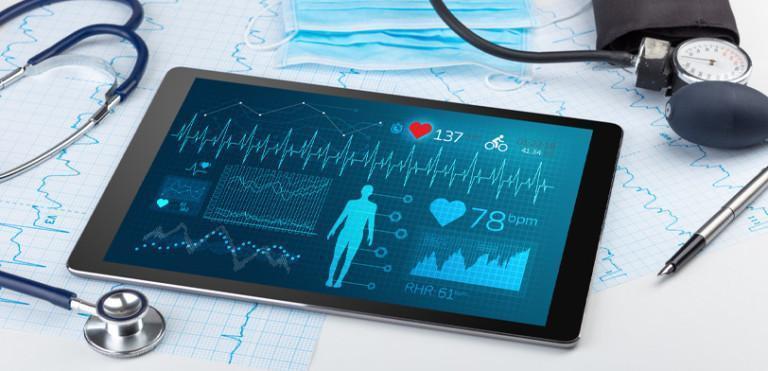 Digi-HTA is a method developed for digital products and services for social and health care and well-being.  It is used to assess the suitability of a product or service for the use of customers and employees in the sector.
The aspects of the assessment are effectiveness, costs, safety, data protection and security, as well as usability and accessibility.  In addition, issues affecting the commissioning of a digital product, such as the care process and changes in IT, are examined in particular.
The representatives of the wellbeing services counties can make use of Digi-HTA assessments, for example, before procurement, in connection with the procurement, when starting the piloting of products or in carrying out a market survey.
The Digi-HTA assessment enables a technology company to demonstrate the suitability of its digital product or service for the use in social and health care or in promoting well-being.  The assessment allows the company to obtain an evaluation of its product by independent experts, so the company can also use the assessment in product development.
The Digi-HTA method
Health Technology Assessment (HTA) is an evidence-based review of the suitability of methods for use in healthcare.  The assessment is used to support decision-making when considering the introduction of new equipment and methods or the removal of old ones.
The Digi-HTA assessment method is licensed under the Creative Commons Attribution-Non Commercial-No Derivatives 4.0 International license (CC BY-NC-ND 4.0).
How is the assessment done?
Experts from FinCCHTA and the University of Oulu assess the product from different perspectives.  The assessment of key areas uses a "traffic light model" where the different areas are scored.  FinCCHTA makes the conclusion based on the total score and agrees with the company on publishing the assessment on the FinCCHTA website.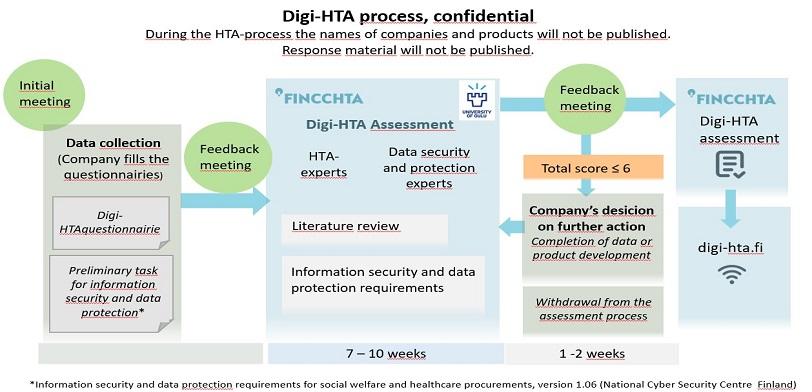 What is the assessment based on?
Digi-HTA assessments are based on information provided by the company, supplemented by a literature review, expert reviews and possible additional questions for the companies.  The product information is collected using the Digi-HTA questionnaire and the self-assessment form developed by the National Emergency Supply Agency's Kyber-Health Project.
How long is the conclusion valid?
The conclusion is valid for three years. A company may request a reassessment of an individual component if it has made significant improvements to the product.
Assessment scale
The assessment of key areas uses a "traffic light model" that scores the different areas.  FinCCHTA determines the conclusion based on the total score in the final opinion.
Note! If any domain scores -4 points , the conclusion will always be "Consider seriously before implementing the product" (red), regardless of the total score.